Our solutions for on-demand transportation provides 80+ years of risk assessment to help keep your drivers safe.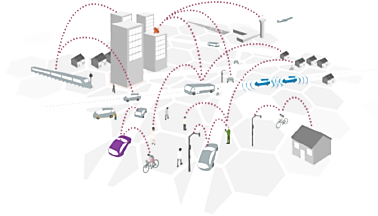 Telematics & Data Solutions
Arity's goal is to fuel new innovation for the transportation industry to ultimately improve overall safety on the road. With Arity's deep expertise in risk modeling and data science, you gain the technology needed to accurately assess driving risk and, most importantly, put these insights into action for smarter business and consumer decisions.
Arity's rich set of APIs power more accurate, meaningful and individualized digital experiences in personal transportation and insurance. Our telematics and data solutions give you access to patented driving risk scoring capabilities. Through our ecosystem of RESTful APIs, you can accelerate, streamline and enhance new software applications and services with driving safety management and usage-based insurance services capabilities, ultimately improving operational efficiencies and cutting costs.
Get started using our shared mobility insights APIs.